Europe's biggest footwear retailer Deichmann 'excited' to open in Belfast at end of year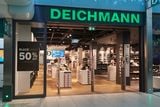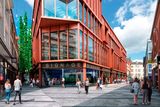 Margaret CanningBelfast Telegraph
Europe's biggest footwear retailer has confirmed it's opening in Belfast later this year on the site of the old BHS store.
Deichmann's plans to come to Northern Ireland were first revealed by Belfast Telegraph last year. The store will open at The Keep on Castle Lane, a new development that'll house hospitality, leisure and retail outlets, as well as a rooftop terrace.
Deichmann, which offers its own brand of shoes starting at £5.99, said it had invested £750,000 in the store and would be creating 20 jobs. All stock will be located on the shop floor so that customers don't have to ask for assistance.
It sells brands such as adidas, Fila, Nike, Puma and Skechers and vows to match the prices of other retailers.
Deichmann says it refunds customers for the difference, plus £1, if they find the same shoes cheaper online or in other shops.
The business, which was founded in 1913 and remains in family ownership, is headquartered in Essen, Germany. The company said it has experienced strong growth throughout the cost-of-living crisis due to its low prices.
Simon Wilson of Deichmann UK said: "We're excited to open our first store in Northern Ireland. Belfast is a key destination for the brand and we look forward to seeing how the customer responds.
"The store will be opening towards the end of this year and we'll be launching some great special offers during the opening for customers to enjoy."
Related Posts