From Farming in Artsakh to Owning a Beauty Salon in Goris
Satineh Dallakyan used to live in Ishkhanadzor, a village in Artsakh's Kashatagh district.
Following the 2020 war, Kashatagh, and much of the former Republic of Artsakh, is now controlled by Azerbaijan.
The 29-year-old woman now runs a beauty salon in Goris, a town in Armenia's Syunik province.
Each night, before going to sleep, Satineh searches for pictures of her former home in the pages of TikTok, the Azerbaijani version. She usually finds something, mostly images taken from afar.
Satineh says she feels sad when remembering what was left behind in Ishkhanadzor.
"I get teary eyed and sad. What else is there?" she tells me and finds more village photos. "Here's one of the river, where they are catching fish. Here's another where my husband worked."
You'll find many others displaced by the war in Goris. They all have similar stories to tell.
Satineh was born in Tegh, a village in Armenia not far from Goris on the road to Artsakh. She was six when the family moved to the Kashatagh village of Getamej. They built a house, tended the fields, and raised livestock.
Satineh studied to become a hairdresser in Goris and studied at the local university. She taught for a year in Kashatagh but decided that she wasn't cut out for teaching.
Satineh married Harutyun, a man from Verishen, a village outside Goris. The couple moved to Ishkhanadzor in 2018, built a house, grew wheat and raised livestock.
She would also travel to various Artsakh villages and sell clothes from the trunk of her car. She had racked up four million drams in accounts payable, money that her customers refused to pay after the war. Life was hard, they told her.
"My two kids grew up in that car, on the road," Satineh says, referring her twin daughters Lia and Lily.
When Azerbaijani troops attacked on September 27, 2020, Satineh and the other women in Ishkhanadzor took the village children to Goris. Her husband, who worked in the local water management system, stayed behind as a volunteer soldier defending the village.
"My mother was one of the last to leave the village. She escaped by a matter of inches. As she left, the Azerbaijanis entered on pick-up trucks."
Satineh used to rent a space in Goris to ply her trade. After taking cosmetics and tattoo courses in Yerevan, she decided to open her own business and took out a bank loan by the name of her brother.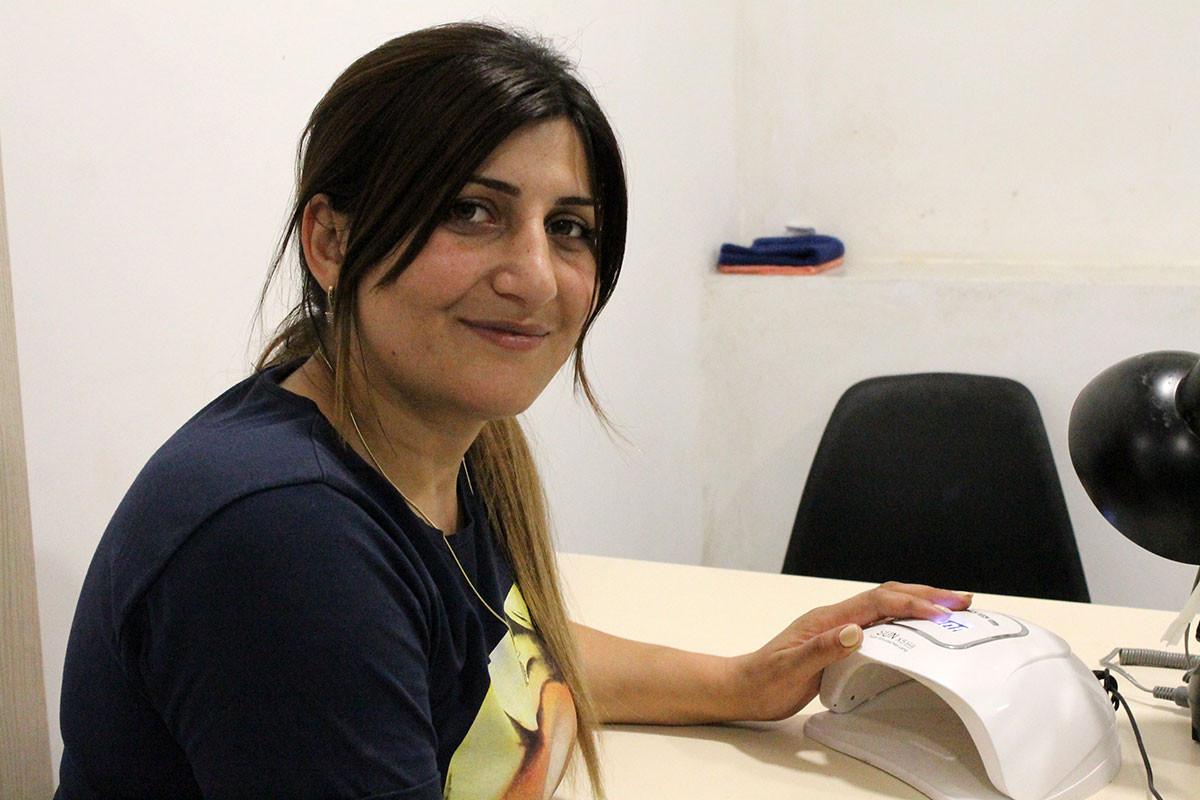 "I am satisfied with my work. Compared to other salons, our prices are more affordable. You can sit at home, do nothing and whine. That's not me. I must do something," says Satineh.
She designed the interior of the salon, the furniture and accessories. Much remains to be done.
"I would really like to have a water tank, solar energy panels," Satineh says.
There are frequent water cuts in Goris. On the day of our visit, there was no water in the salon and customers had to be turned away. They did cut the hair of one elderly lady, a good customer, using bottled water for a rinse.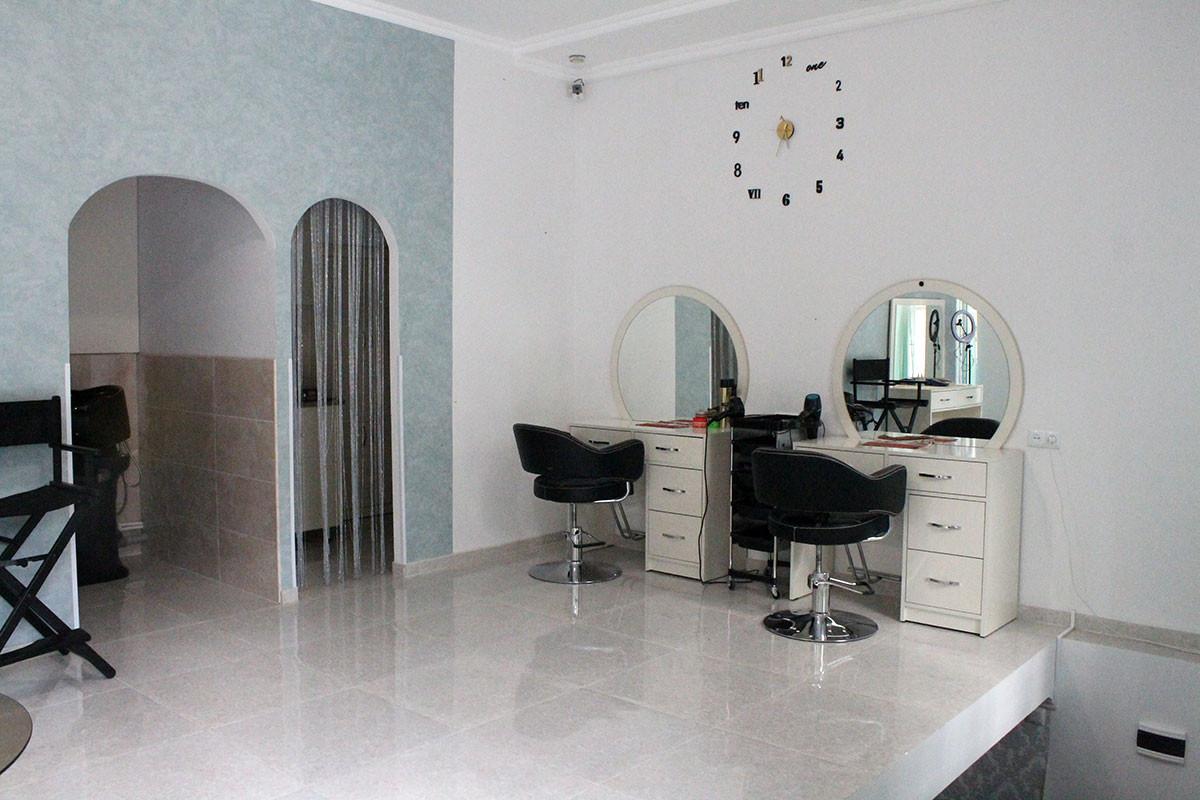 Satineh puts sweets on the glass table in the hall, and one of the staff brings the coffee. She says that everyone who comes and goes is looked after. We smile.
Her smile disappears. Satineh says that after purchasing the space and ​beginning construction, her husband asked if she wasn't afraid of losing it all as in Ishkhanadzor.
"I think we're in a strong position here. But I thought the same back there. How can we give our Goris away?"
Satineh, her husband and four children live in a one room rental. Harutyun, her husband, serves as a contract soldier in the army.
The businesswoman says that while people ask if it wouldn't be better to have her own house, she always responds that having a business is better. Satineh is convinced that hard work at the salon will result in having a house as well.


If you found a typo you can notify us by selecting the text area and pressing CTRL+Enter


Related Posts