The 7 most Instagrammable UK beauty salons
7 of the most Instagrammable beauty salons in the UK
It's no secret that a strong social media presence is key to a successful beauty business in the 21st century, but it's not just your business's account that matters.
Creating a space clients want to share on their own social media channels is one of the best ways to create brand awareness and promote your business for free as your clients create stories and content from their salon visits.
Here are some of the most Instagrammable beauty salons in the UK for you to get major salon inspiration from…
Blend Make-up and Beauty
Where? 88 St James Way, Sidcup, Kent, DA14 5HF
Instagram: @blendmakeuplondon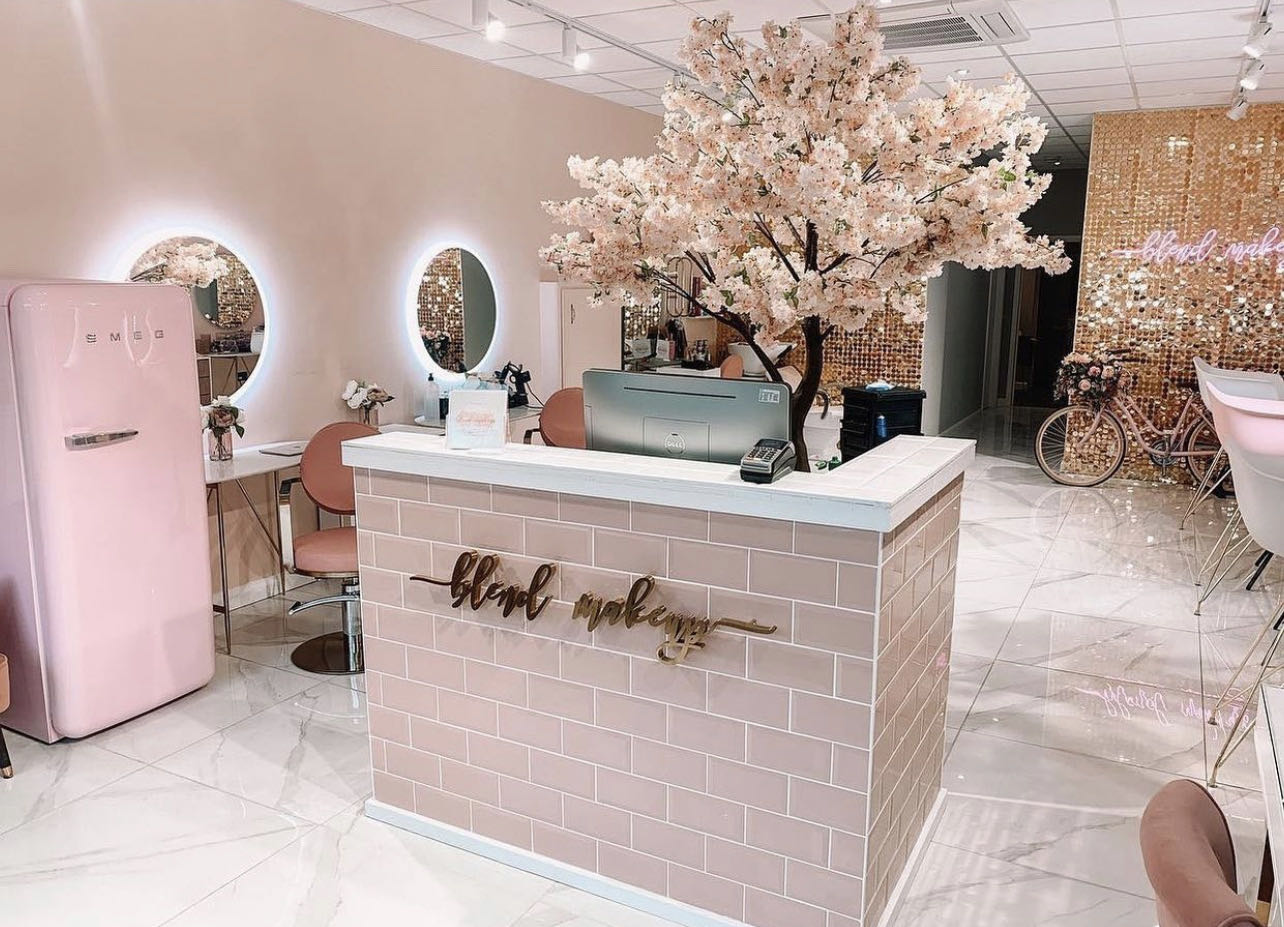 First launched in 2015 and running from a converted garage, the make-up, beauty and hair salon quickly grew. Now, Blend has expanded into all areas of hair and beauty, as well as launching its own make-up and beauty academy.
The Blow Lounge
Where? 18 Adelaide Row, Seaham, County Durham, SR7 7EF
Instagram: @theblowloungehq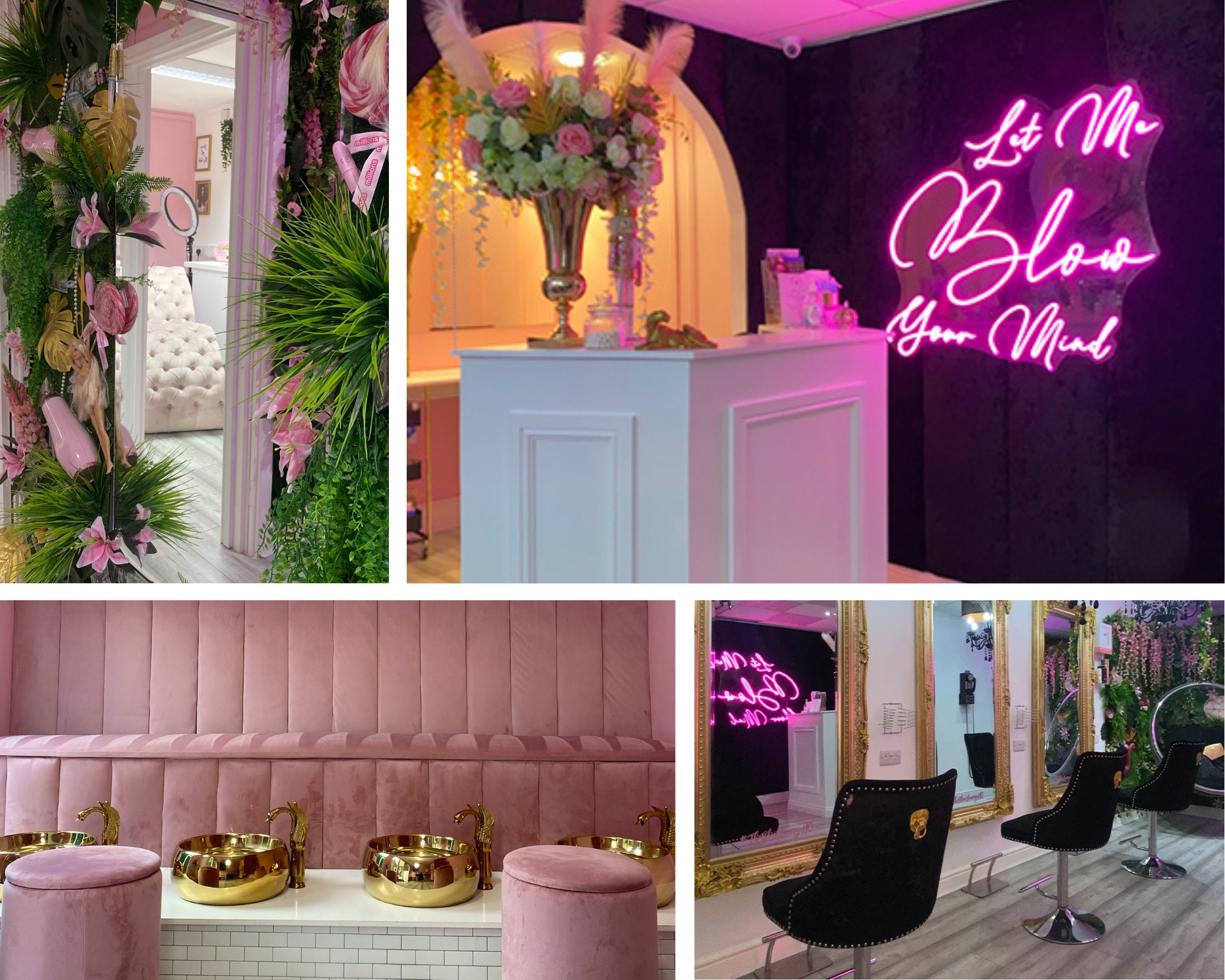 With three beauty rooms, a nail bar and pedicure area, spray tan booth, two beauty stations and three hair stations, and even a mini children's salon, "The Pamper Hut", The Blow Lounge is a one-stop shop for all things beauty in the North East.
The Clinic at Holland Park
Where? 142, Holland Park Avenue, London, W11 4UE
Instagram: @theclinichollandpark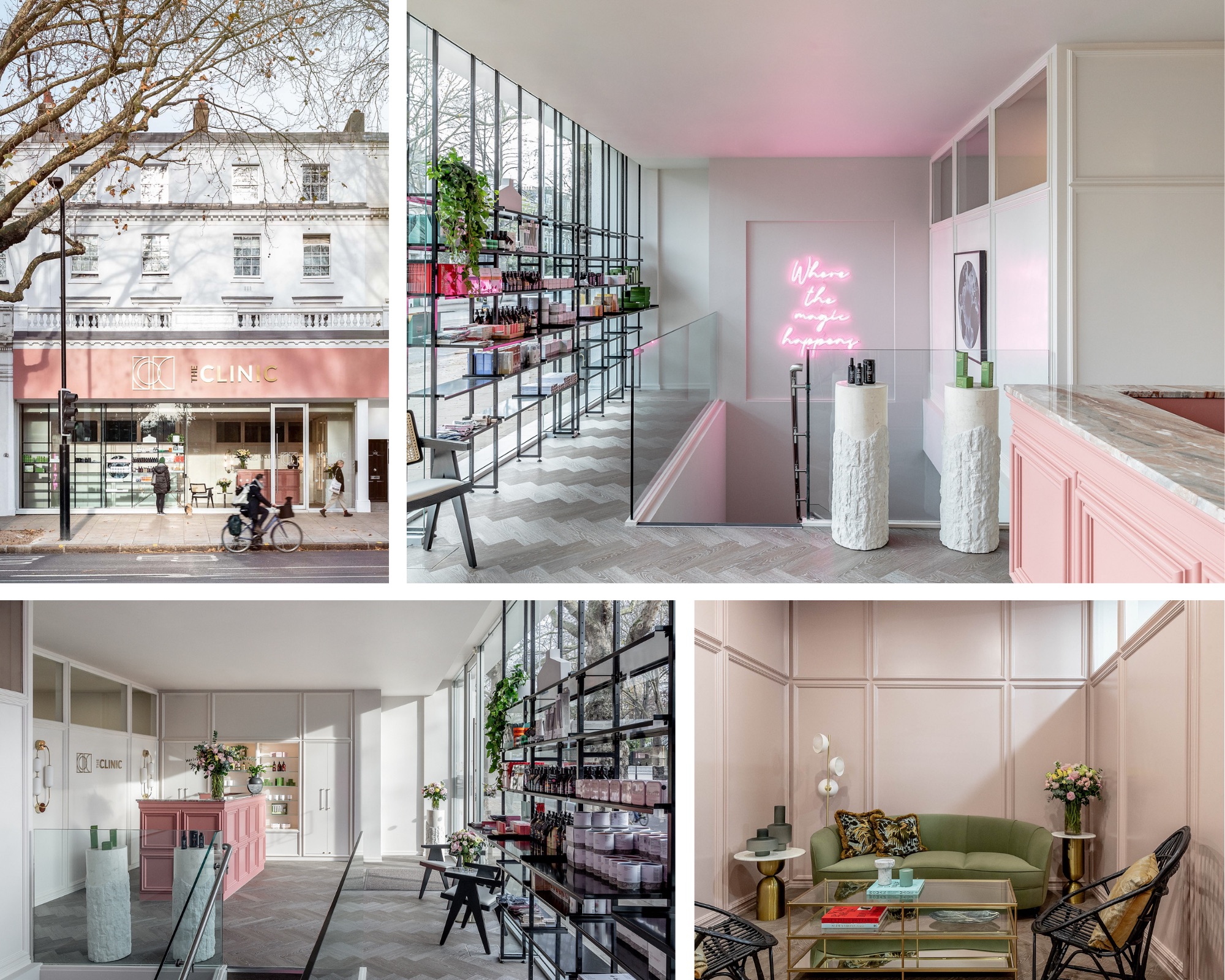 Launched by AllBright co-founder Debbie Wosskow OBE and her husband, consultant oculoplastic surgeon Richard Scawn, in November 2021, The Clinic at Holland Park soon became one of London's most Instagrammed beauty destinations, thanks to the input of interior design company Happy Place.
Glitterbels Salon
Where? Lower Street, Newcastle-under-Lyme, Staffordshire, ST5 2RH
Instagram: @glitterbels.training.academy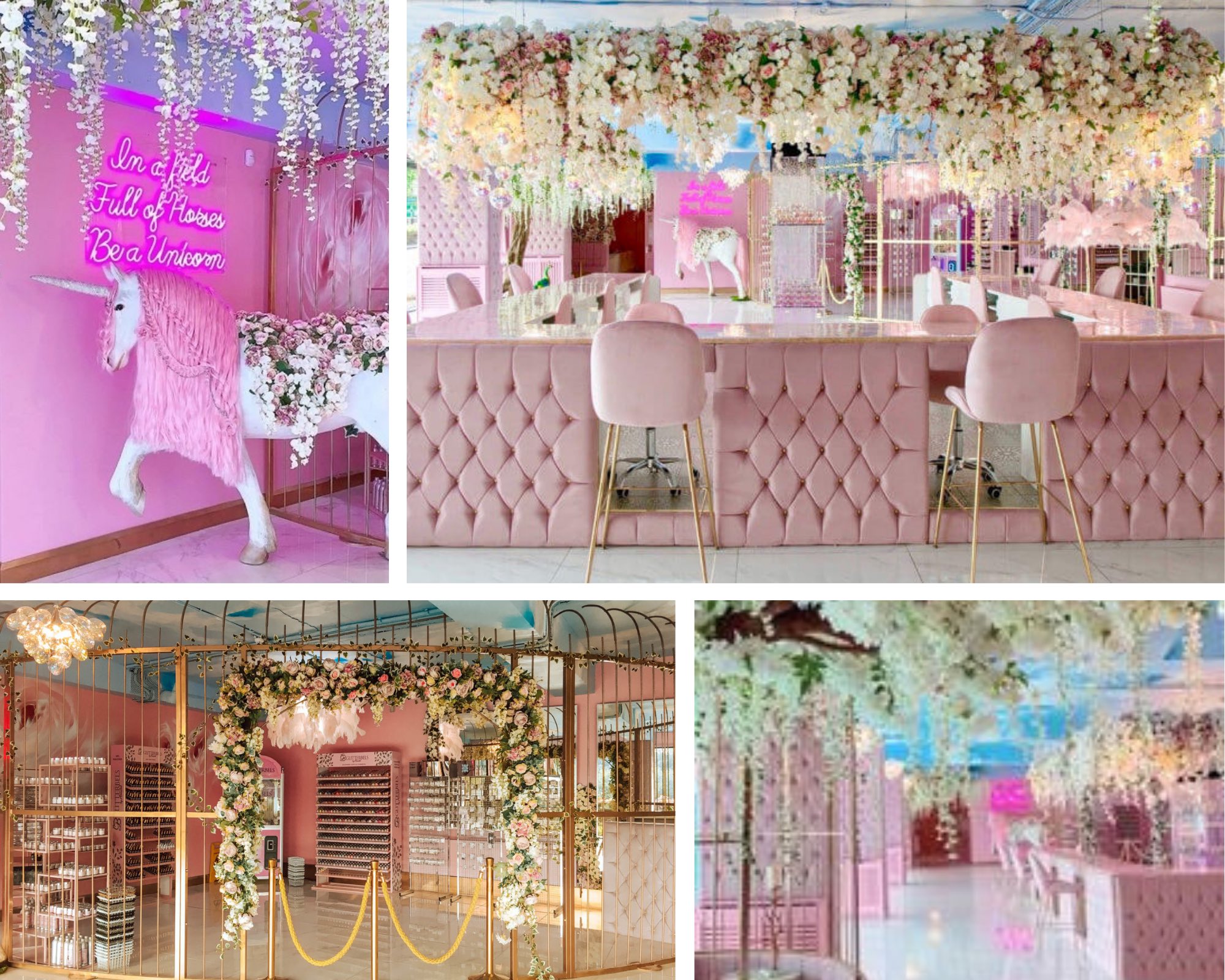 The Glitterbels Salon is home to both the head office for nail brand Glitterbels and its training academy. Enter the salon and be transported to the pink unicorn wonderland of your dreams.
Nail'd It
Where? London, Liverpool, Edinburgh, Oxford, Bristol, Manchester, Dubai, Doha and LA
Instagram: @wenaildit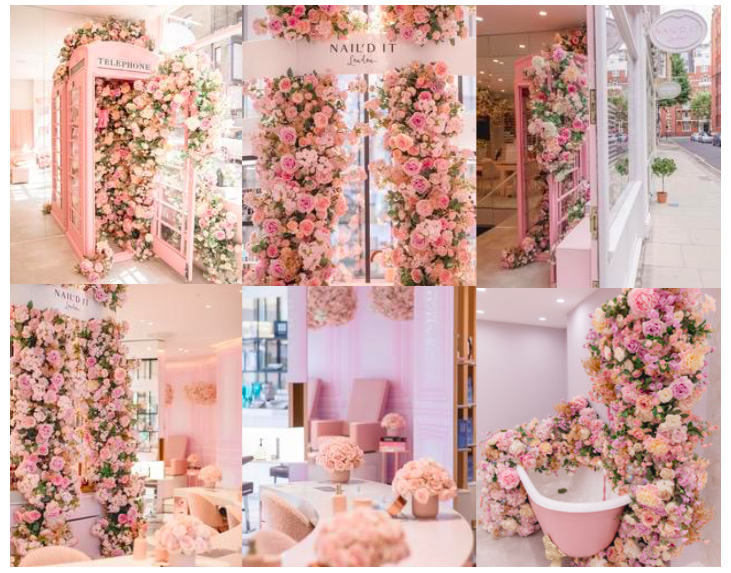 With locations across the UK and Internationally, Nail'd It is a pastel pink wonderland with tonnes of Instagram opportunities, from flower-filled bathtubs to pastel pink telephone booths.
Rawr Beauty
Where? 38 Rathbone Place, London, W1T 1HR
Instagram: @rawrbeauty_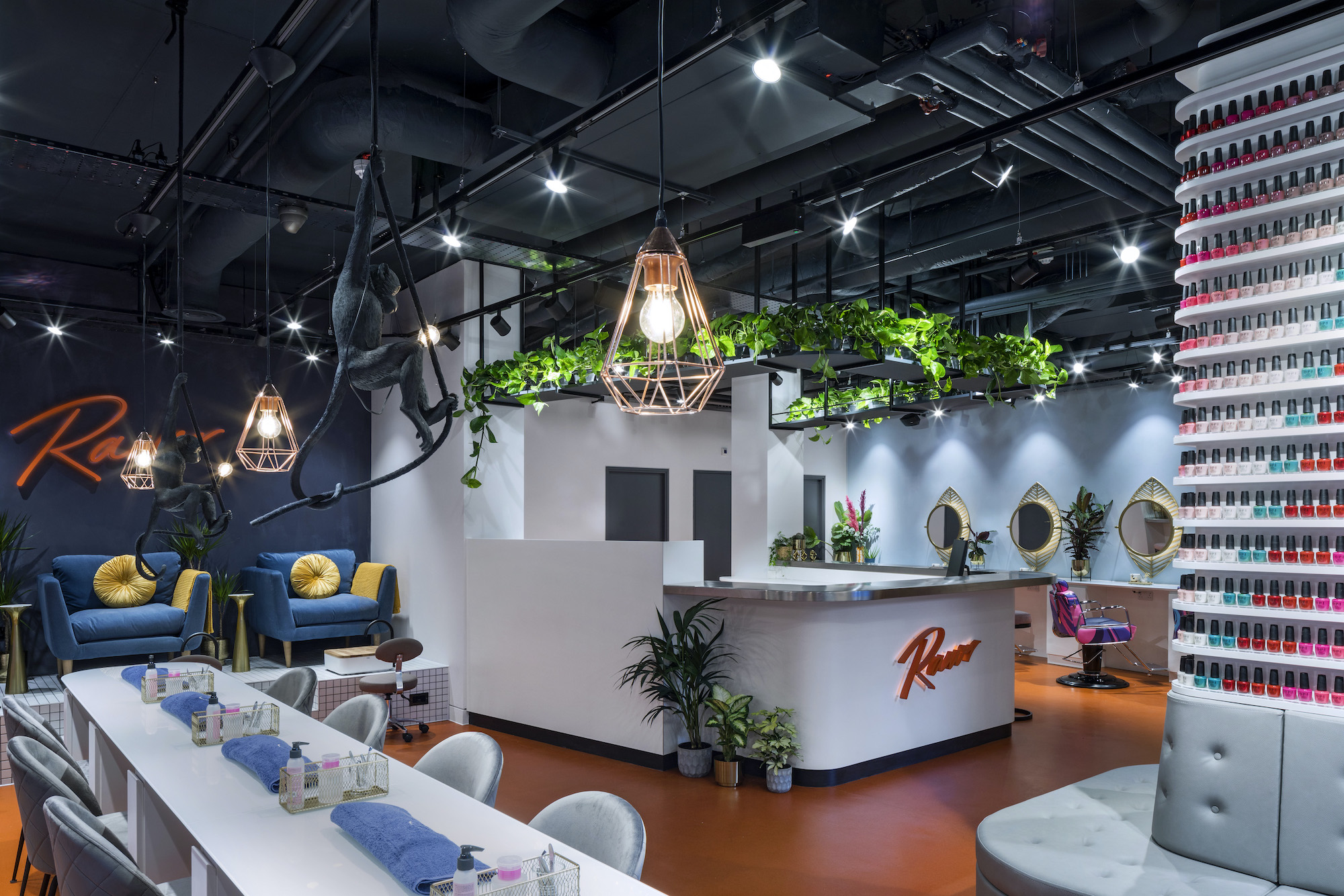 With over 25 salon locations across the UK, including in leading retailers such Primark, Rawr Beauty's flagship salon features statement décor, vibrant colours, and nail varnish walls to die for.
That Rosie Glow
Where? 11 E Norton Place, Edinburgh, EH7 5DR / 13 Market Place, North Berwick, EH39 4JF
Instagram: @thatrosieglow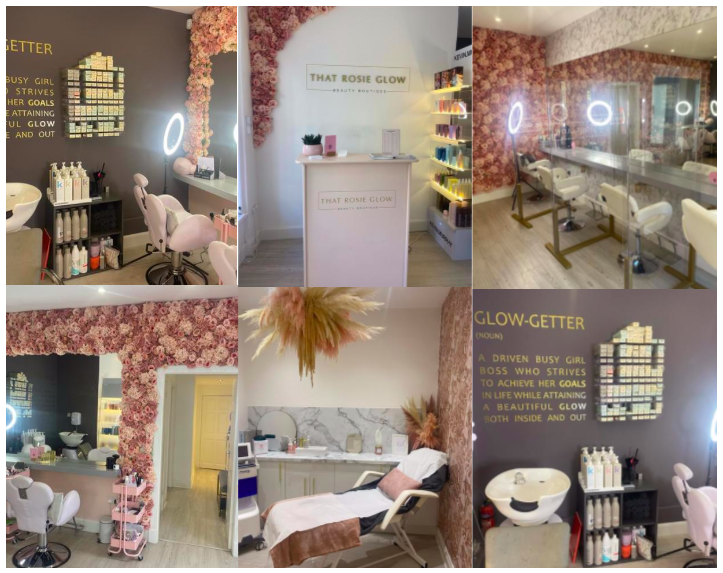 When opening her first Edinburgh location in 2019, founder Rosie Fraser set out to create a beautiful and luxurious space that felt welcoming and inclusive. Two years later, in July 2021, Fraser opened a second salon location in North Berwick.
Which other salons do you think should have made the cut? Let us know in the comments…
Don't miss: 11 beauty pros you should be following on TikTok.
Related Posts